The Poet and the moon
poetic show
Au Théâtre 108, 37 Bd Aristide Briand, Aix en Provence
Friday 27 mai 2016, 19 p. m.
Plongé dans un recueil de poèmes, une amoureuse des mots fait la rencontre d'une Phœbé lunatique, curieuse et têtue. Les vers d'Apollinaire, Musset, Laforgue, Vian, sont le fil poétique et fragile qui tisse le lien entre ces deux êtres, le public partage cette complicité.
Scénario : Anne Feraud Mise en scène : Anne Feraud et Charline Ody
Costumes : Magali Decugis Décors : Carine Achard
Tarif : 5€ Réservation au 06 07 14 43 94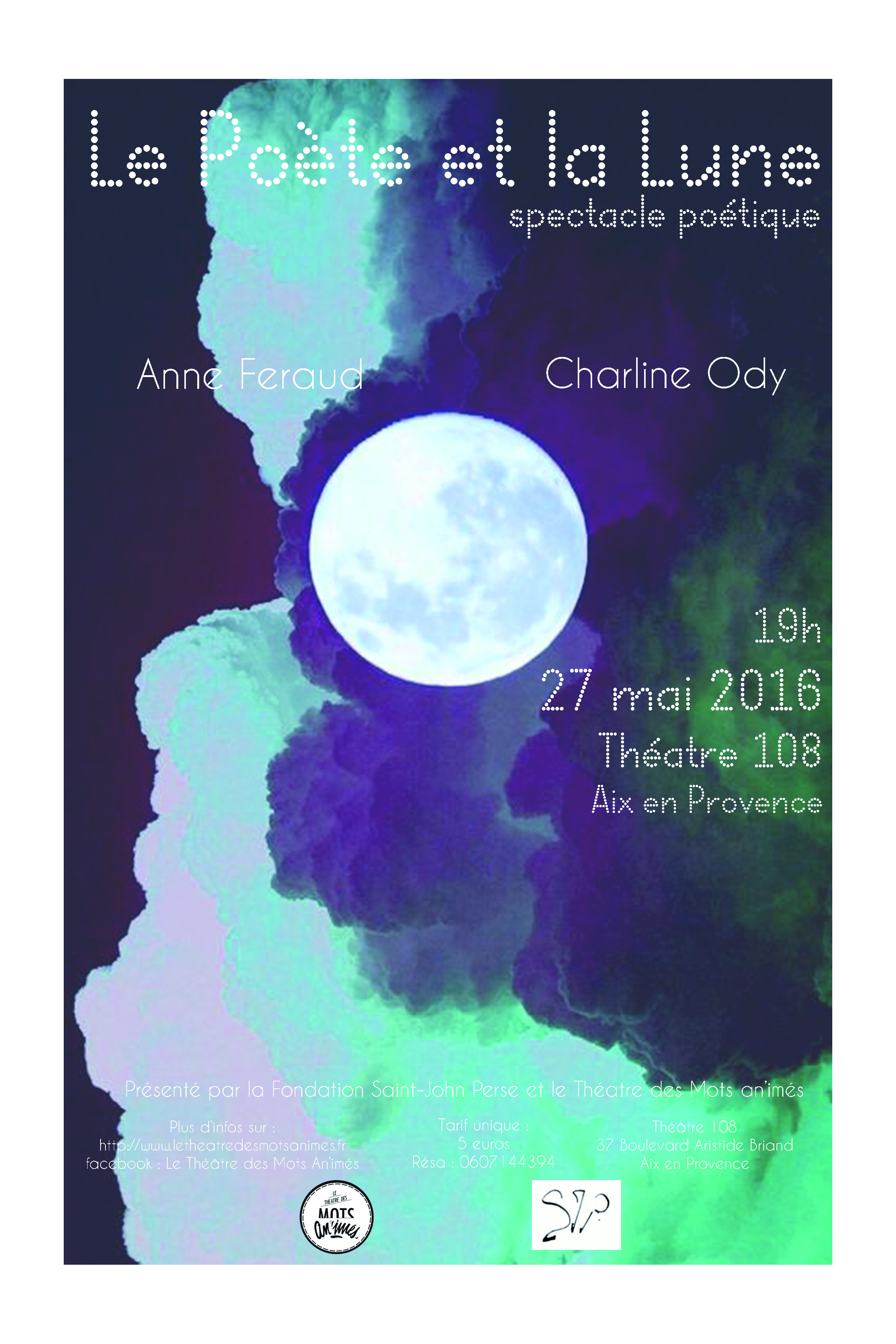 Spectacle poétique produit par la Fondation en partenariat avec le Theatre Words An'imés, dans le cadre du dispositif EAC (Enseignement Artistique et Culturel) d'Aix-en-Provence.