Photographic exhibition and poetry readings

Méditerranées
exposition photographique
from June 5 April to 5 June
vernissage 5 April 20 p. m.
and
Voice of daily Mediterranean
rencontres poétiques
the 5, 6 and 7 avril
the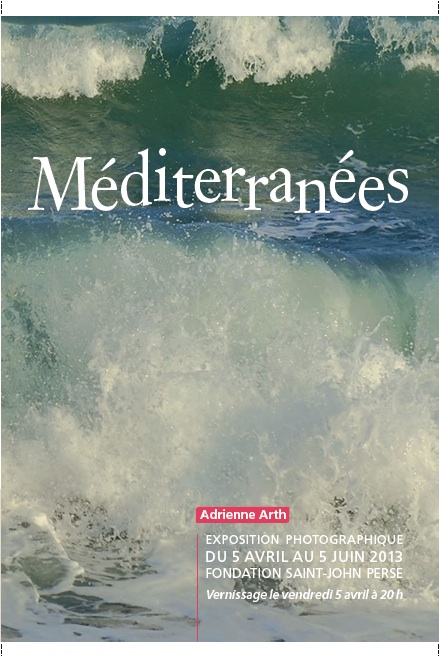 Click on the image to enlarge it
Sur Adrienne Arth
(photographs, expositions et publications, articles)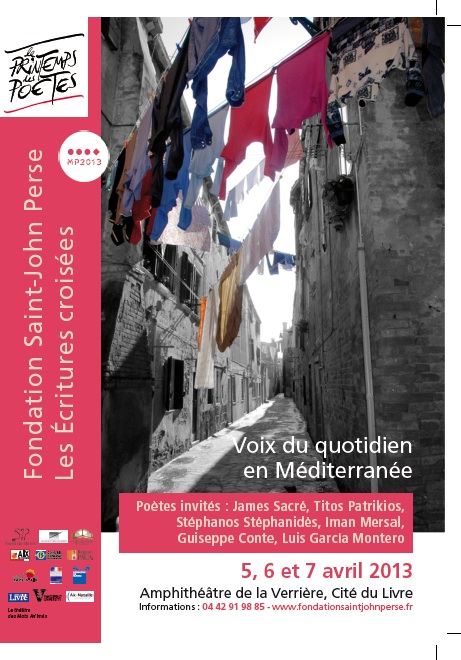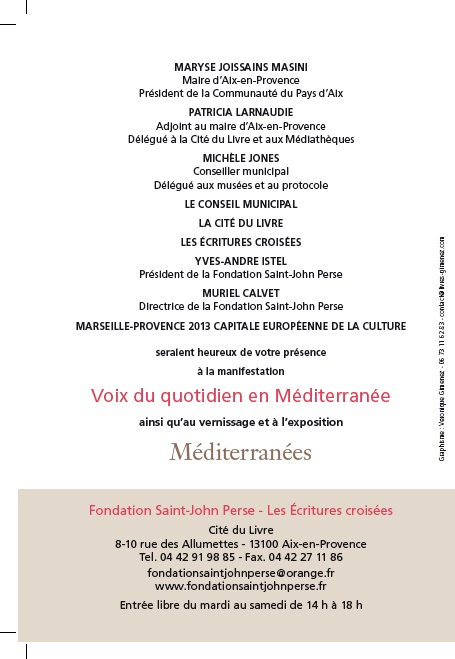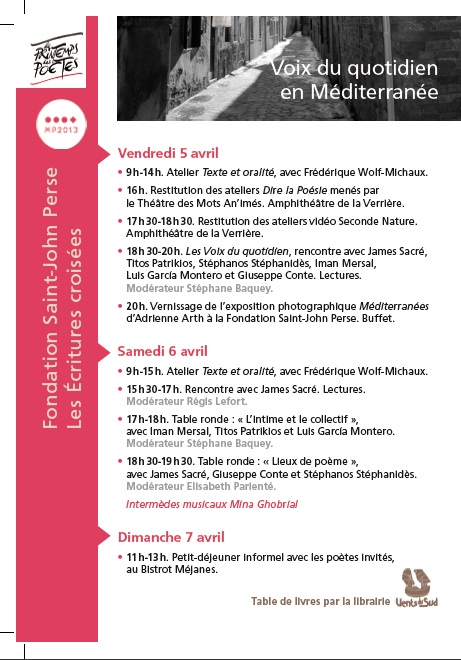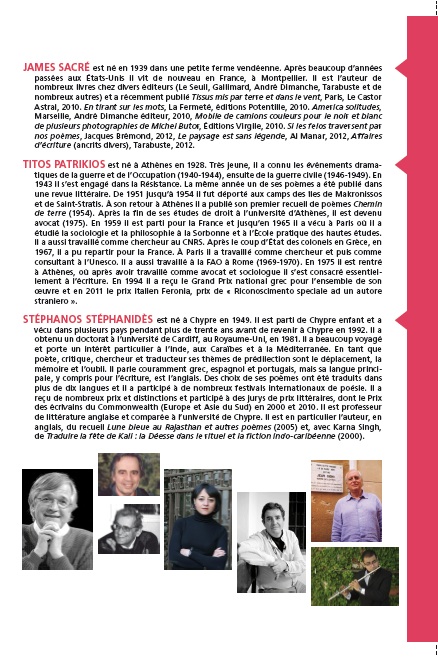 James Sacré a contribué à l'Tribute to Saint-John Perse (1887-1975) paru en février 1976 in the New French Review (No. 278), Gallimard.
Titos Patrika a traduit Saint-John Perse en grec et publié (inter alia) une étude sur Pictures for Crusoe dans la revue Prisma, autumn 1980, Editions Kastaniotis, Athens.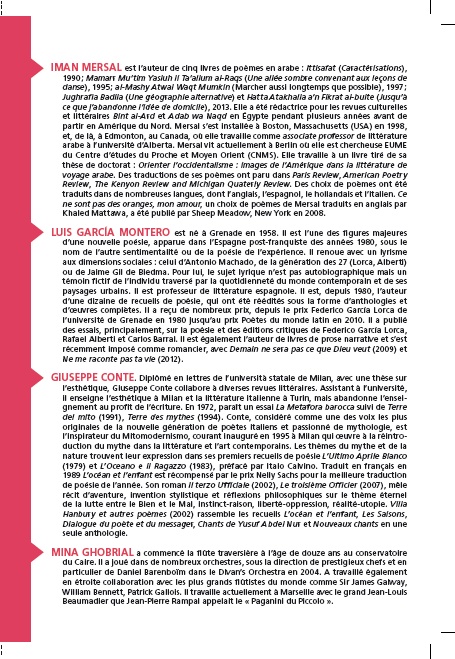 Voir l'article de Manuel Gros sur
Voix de Méditerranée pour le "Spring of Poets" à Aix
in La Provence.com (5 avril 2013).