Exposition
Attention : l'exposition n'est pas accessible au public pendant les trois premières semaines d'août pour cause de fermeture annuelle de la Fondation.
Reopening on Tuesday, January 7th, 2014. 22.
PHOTOGRAPHIES DE HÉLÈNE HOPPENOT
Opening Friday 23 June
Preceeded at 18 . 30 d'une conférence de
Marie France Mousli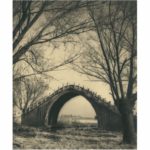 ——
Recall
The file of any events organized or co-organized by the Foundation,,fr,ad,,fr,reports,,fr,is archived t available on the website,,fr,rubric,,fr (annonce, presentation, comptes rendus, photos, etc.) est archivé et consultable sur le site, rubrique "Programming"/"Archives".