L'instant poésie
À l'occasion de leur passage à la Fondation…
Exhibit
Dans la mine du Crayon qui tue : livres et œuvres visuelles
from June 13 March till 31 th 2020
Vernissage de l'exposition vendredi 13 March 18 . 30, accompagné d'une intervention de Fernando Arrabal.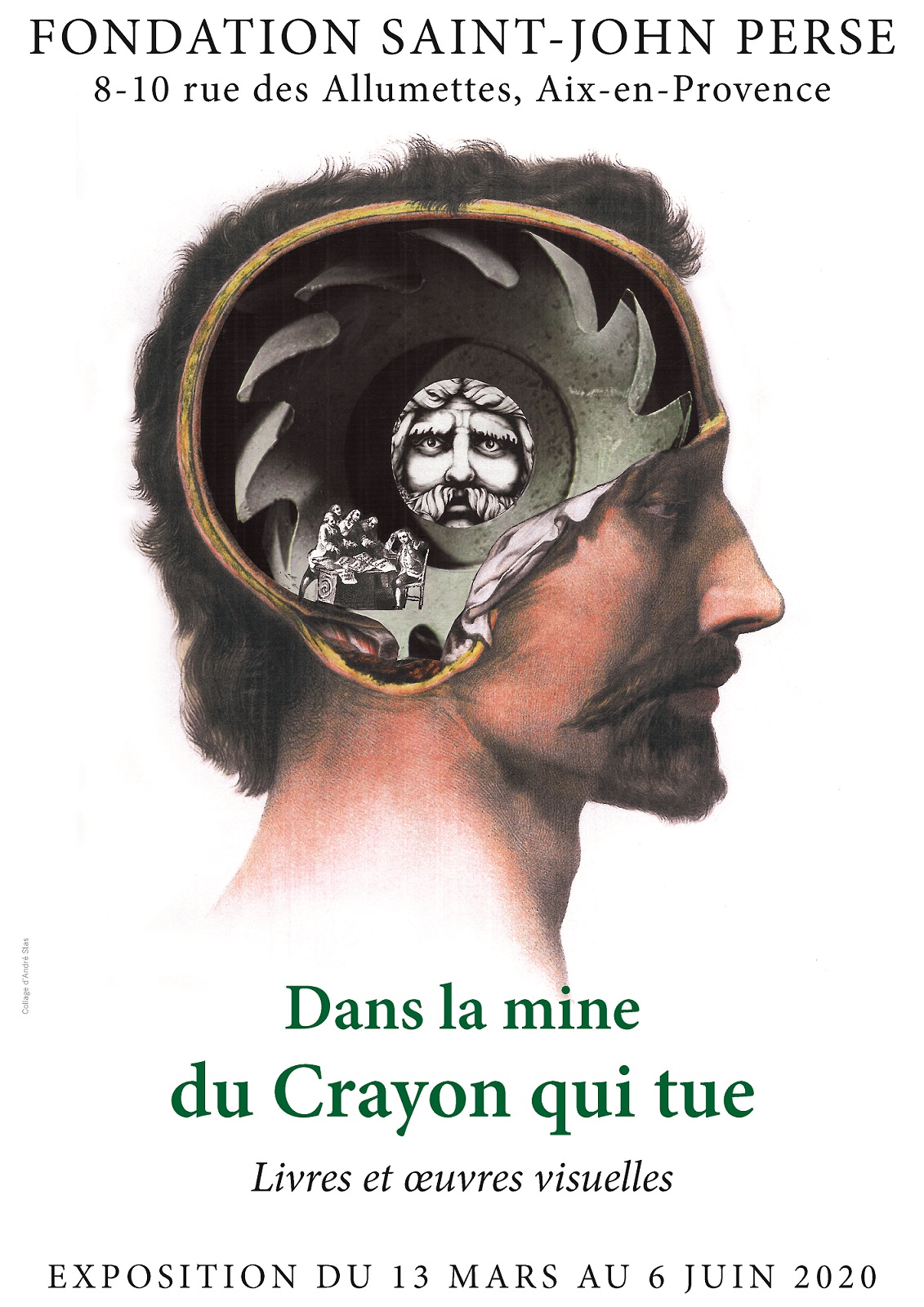 ——
News Foundation,,fr,The Foundation will be exceptionally closed Saturday,,fr,Find Tal Coat the major retrospective of the Granet Museum in Aix-en-Provence,,fr
Recall
The file of any events organized or co-organized by the Foundation,,fr,ad,,fr,reports,,fr,is archived t available on the website,,fr,rubric,,fr (annonce, presentation, comptes rendus, photos, etc.) est archivé et consultable sur le site, rubrique "Programming"/"Archives".