To celebrate poetry :
Jean-Luc Sarré, blinding desire to see
Saturday 17 November 16 . 30 – Amphithéâtre de la Verrière, Aix-en-Provence.
La Fondation Saint-John Perse et Les Écritures Croisées ont souhaité que le poésie contemporaine soit chaque année à l'honneur à la Bibliothèque Méjanes. During this appointment autumn, entitled To celebrate poetry, un hommage sera rendu au poète Jean-Luc Sarré.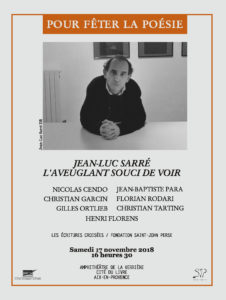 Avec Nicolas Cendo, poète et conservateur, Christian Garcin, romancier, poet, auteur de récits de voyages et traducteur, Gilles Ortlieb, poète et essayiste, Jean-Baptiste Para, poète et critique d'art, Florian Rodari, éditeur, critique et conservateur, Christian Tarting, poet, critique et musicologue et Henri Florens, pianiste.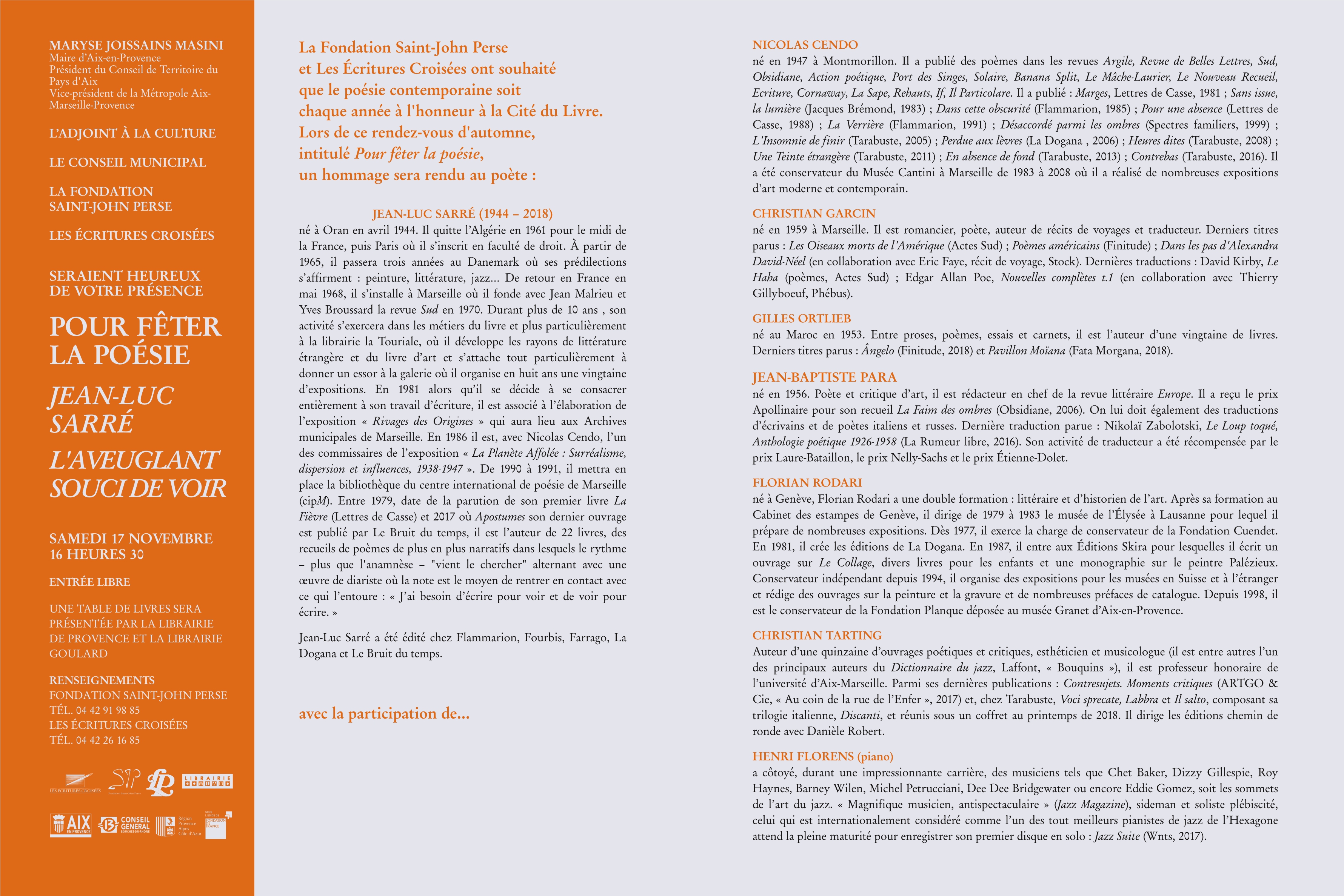 Cette rencontre précédera le vernissage de l'exposition Edmond Quinche,,es,paintings,,fr Saint-John Perse Foundation.