Saint-John Perse,

témoignages d'artistes
Of 22 th to October 10 November 2018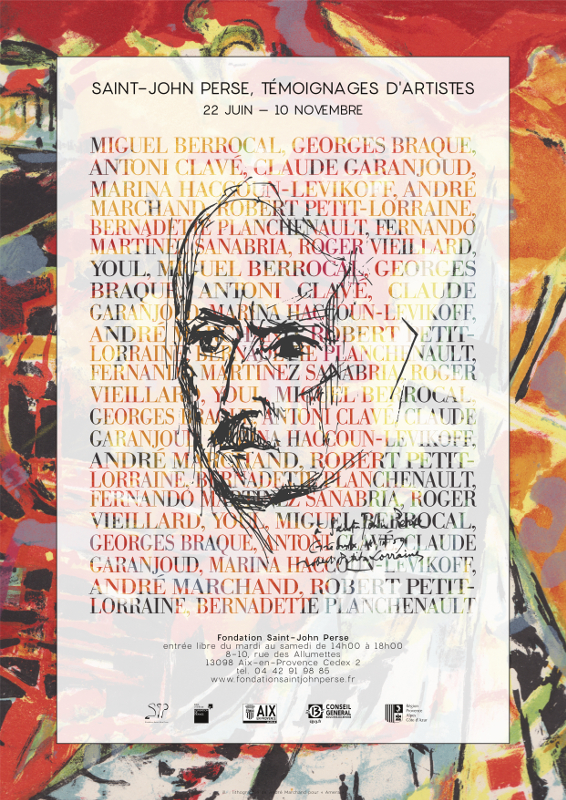 Dans une lettre de Chine adressée à sa mère en avril 1917, Saint-John Perse assure se passer de tout, « (excepté [from] la musique et la mer) et en particulier de tout l'art plastique ». Il récidive en 1962 dans une lettre à Jean Paulhan : « Vous savez que je n'entends rien à la peinture, qui n'a jamais eu pour moi beaucoup d'attrait ». Et pourtant son œuvre a suscité l'enthousiasme de nombreux artistes plasticiens, de son vivant et après sa mort. Ce sont quelques uns de ces "testimonies" que nous souhaitons présenter au mois de juin. Livres d'artistes, portraits, toiles, photographies autant d'hommages qui constituent une partie du fonds de la Fondation Saint-John Perse. Bien sûr Georges Braque mais aussi André Marchand, Robert Little Lorraine, Antoni Clave, Claude Garanjoud et bien d'autres artistes qui aujourd'hui continuent d'accompagner son œuvre.