Welcome on the website of the Saint-John Perse Foundation
Retrouvez-nous sur facebook
Liste des expositions proposées à la location
News Foundation,,fr,The Foundation will be exceptionally closed Saturday,,fr,Find Tal Coat the major retrospective of the Granet Museum in Aix-en-Provence,,fr
Just now
Barbara Klemm : « Les lieux d'Hölderlin »
Exposition de photographies du 10 th to October 23 th 2021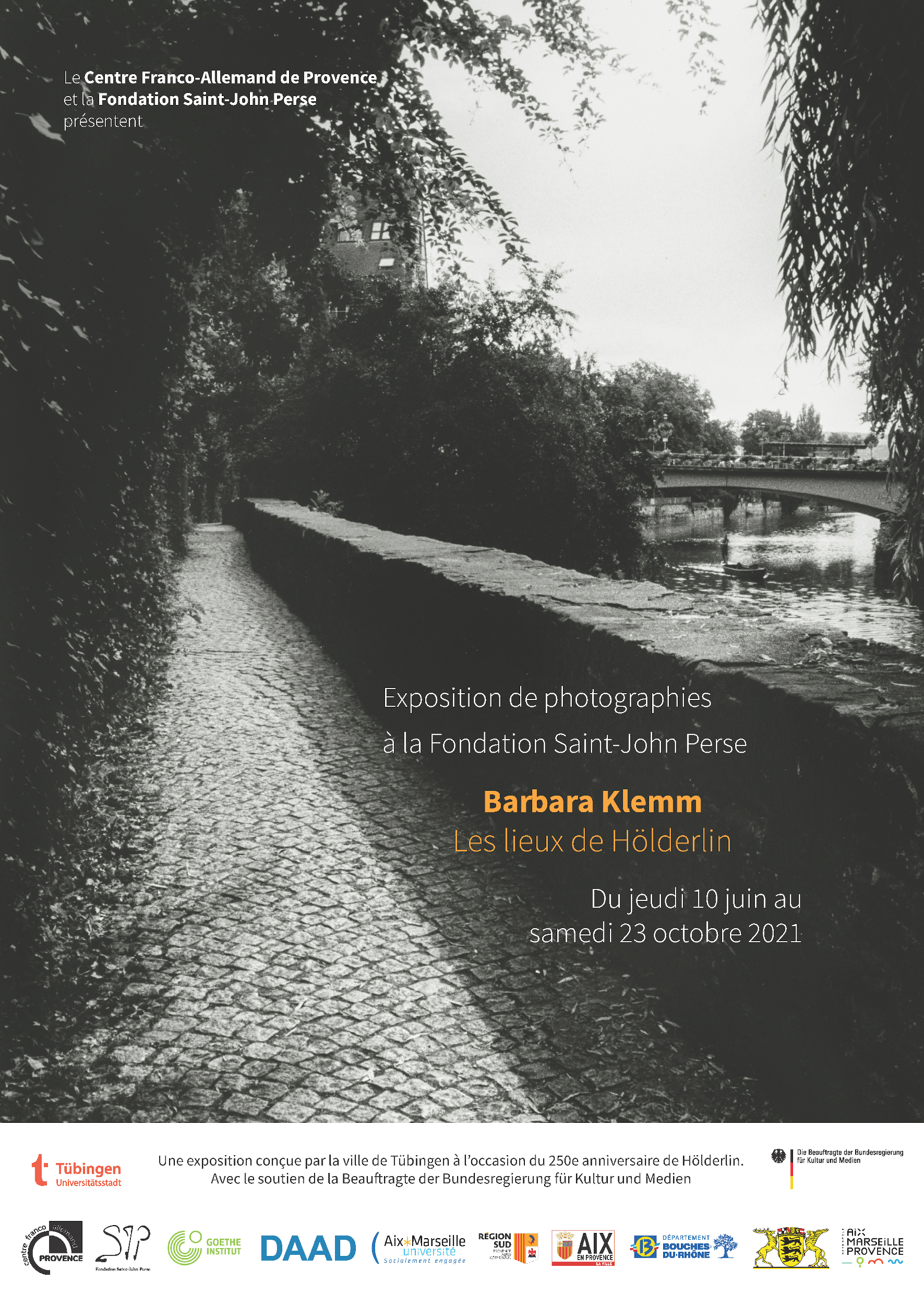 ——
Ouverture du concours Prix Poésie21, sixième édition
Plus d'informations au sujet du prix et pour s'inscrire sur le site www.poesie21.org.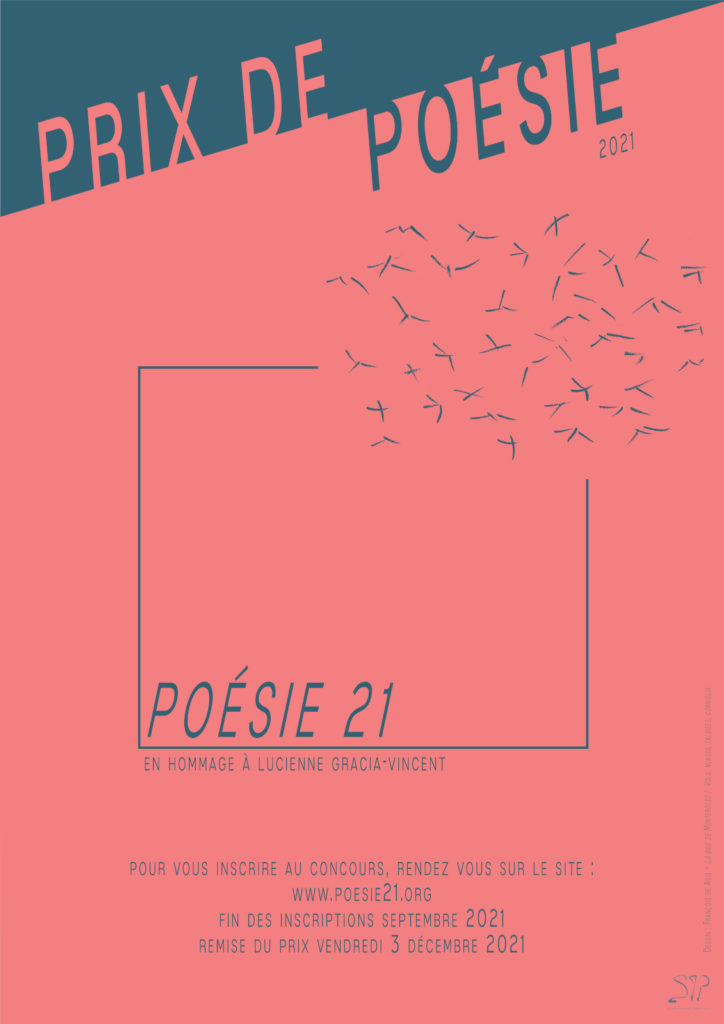 ——
Upcoming
Voyage dans la mémoire d'Hala Mohammad
Lundi 27 September 19 heures – Bibliothèque Méjanes, room Armand Lunel
Soirée initialement prévue le 27 March 2020 in the Spring of Poets, en partenariat avec l'Institut de l'image et l'Université Populaire du Pays d'Aix.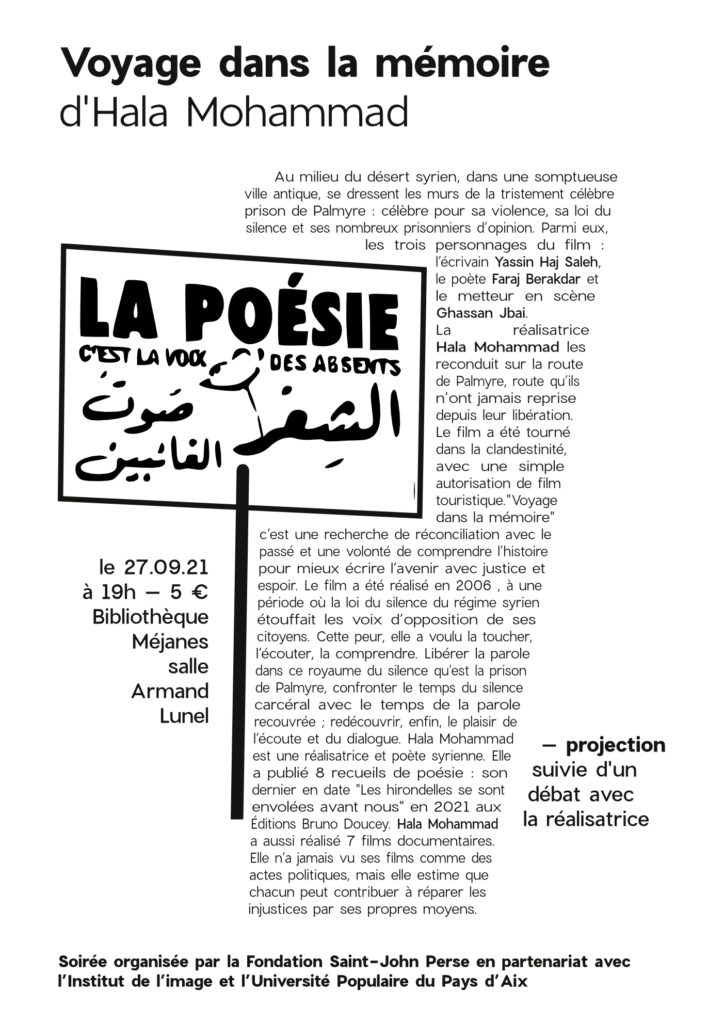 ——
Ateliers d'écriture animés par Imasango
Wednesday 29 septembre de 15h à 17h & mercredi 13 octobre de 15h à 17h, sur inscription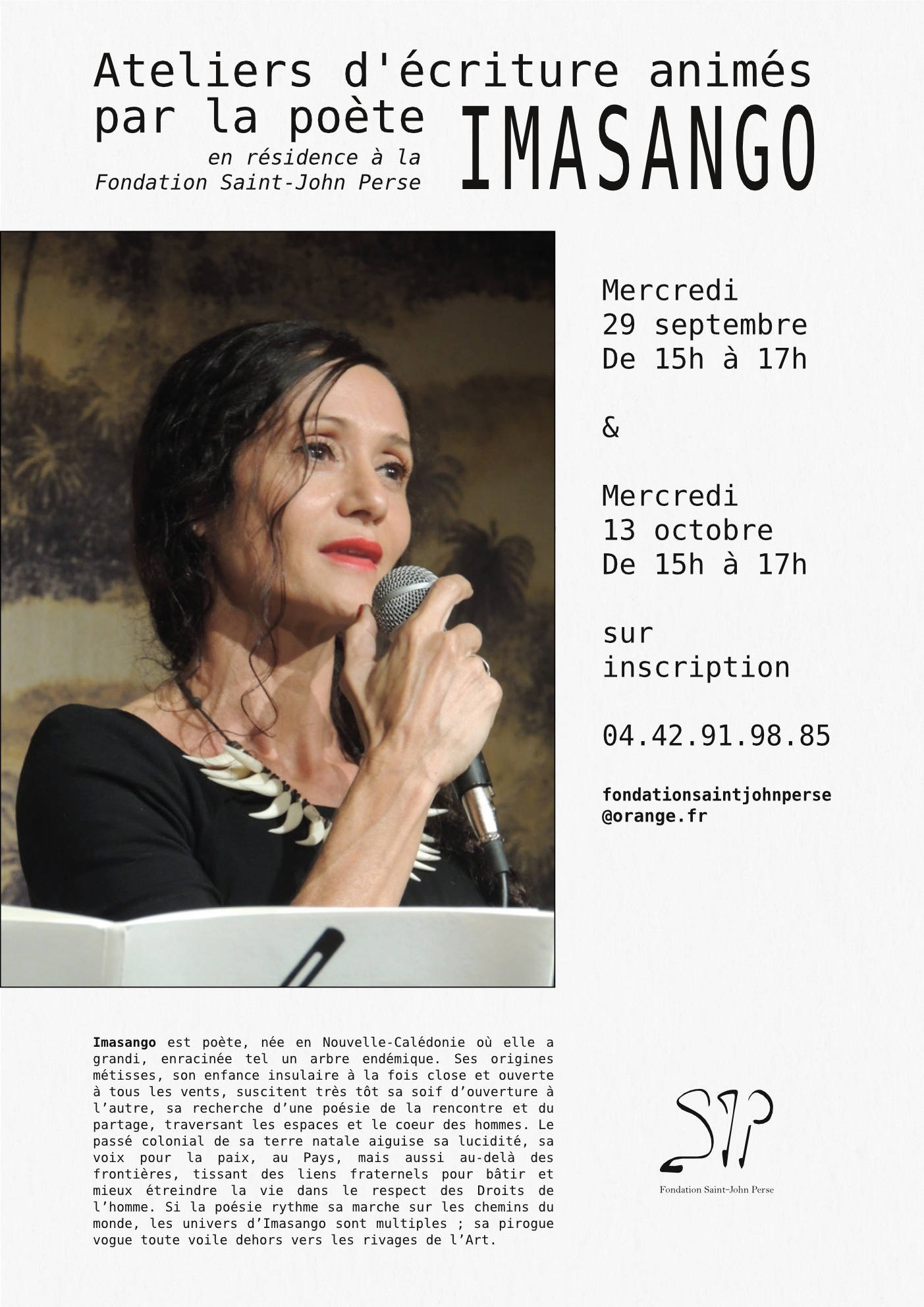 ——
Ads
Honoré Champion editions published in August 2019 the Saint-John Perse dictionary,
——
The catalog of the Foundation's latest exhibition,
Traveling in Mongolia 1920 :
Alexis Leger, Jean Augustin Bussiere, Gustavus Charles Toussaint, Henri Picard-Destelan
is on sale at Shop.
——
Association of Friends of the Saint-John Perse Foundation
(17 mai 2021)