Welcome on the website of the Saint-John Perse Foundation
Attention : la Fondation sera exceptionnellement fermée les samedis 29 avril et 27 mai prochains.
Retrouvez-nous sur facebook
Liste des expositions proposées à la location
New : visionnez l'émission Tambour battant d'Antoine Spire du 20 December 2016 sur Demain TV, Saint-John Perse to the test of Alexis Leger, en trois parties de 27 minutes chacune, 5 lithographies de Hélio Cabral, The binding. F. Ax, ex. No. 47 Foundation for Saint-John Perse] [Portuguese translation, Brazil]. Henriette Levillain, then Yves-André Istel et Alain Dormoy et enfin Christian Doumet et Claude Thiébaut.
New : view an extract (15 minutes) subtitled in English.

Just now
on view until 13 mai 2017
Exhibit
Marina Haccoun-Levikoff
Marcher haut les vents
Vernissage et rencontre avec Marina Haccoun-Levikoff et Dany Moreuil
le jeudi 26 January 18 . 30 à l'Espace Lecture de la bibliothèque Méjanes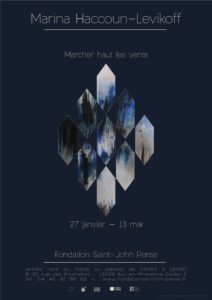 Upcoming
Thursday 27 April 18 . 30
Saint-John Perse Foundation : ANABASE,,en,BEGINNINGS,,fr,Conference Marcel Ditche,,fr,Lectures by Francis Baronnet-Frugès,,fr,Events from May to discover here,,fr, I. COMMENCEMENTS
Conférence de Marcel Ditche
Lectures par Francis Baronnet-Frugès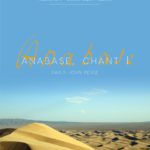 Manifestations de mai à découvrir ici.
——–
Association of Friends of the Saint-John Perse Foundation
(23 March 2017)