Call for sponsorship for the edition of the exhibition catalog Traveling in Mongolia 1920 : Alexis Leger, Jean Augustin Bussiere, Gustavus Charles Toussaint, Henri Picard-Destelan.
The 21 June 2019 sera inaugurée à la Fondation Saint-John Perse une exposition qui retrace l'expédition effectuée de Pékin à Ourga en mai 1920 par Alexis Leger, alors jeune diplomate, en compagnie de Jean Augustin Bussière, Gustavus Charles Toussaint, et Henri Picard-Destelan. Cette exposition a bénéficié du généreux concours des familles Bussière et Toussaint.
Nous prévoyons d'éditer à cette occasion un catalogue illustré d'une soixantaine de photographies prises lors de ce voyage. Un document exceptionnel, les notes de voyage du Docteur Bussière, y sera intégralement publié grâce à la collaboration de Jean-Louis Bussière et Claude Thiébaut. Madame Marianne Bastid-Bruguière, member of the Institute, et Monsieur Pierre Morel, ancien ambassadeur, nous ont fait l'honneur de proposer leur contribution.
Cette publication a un coût, lourd pour la Fondation Saint-John Perse. C'est pourquoi nous faisons appel à votre générosité pour la parachever dans les meilleures conditions. One tabula gratulatoria figurera en fin de catalogue en remerciement du soutien apporté à cette entreprise.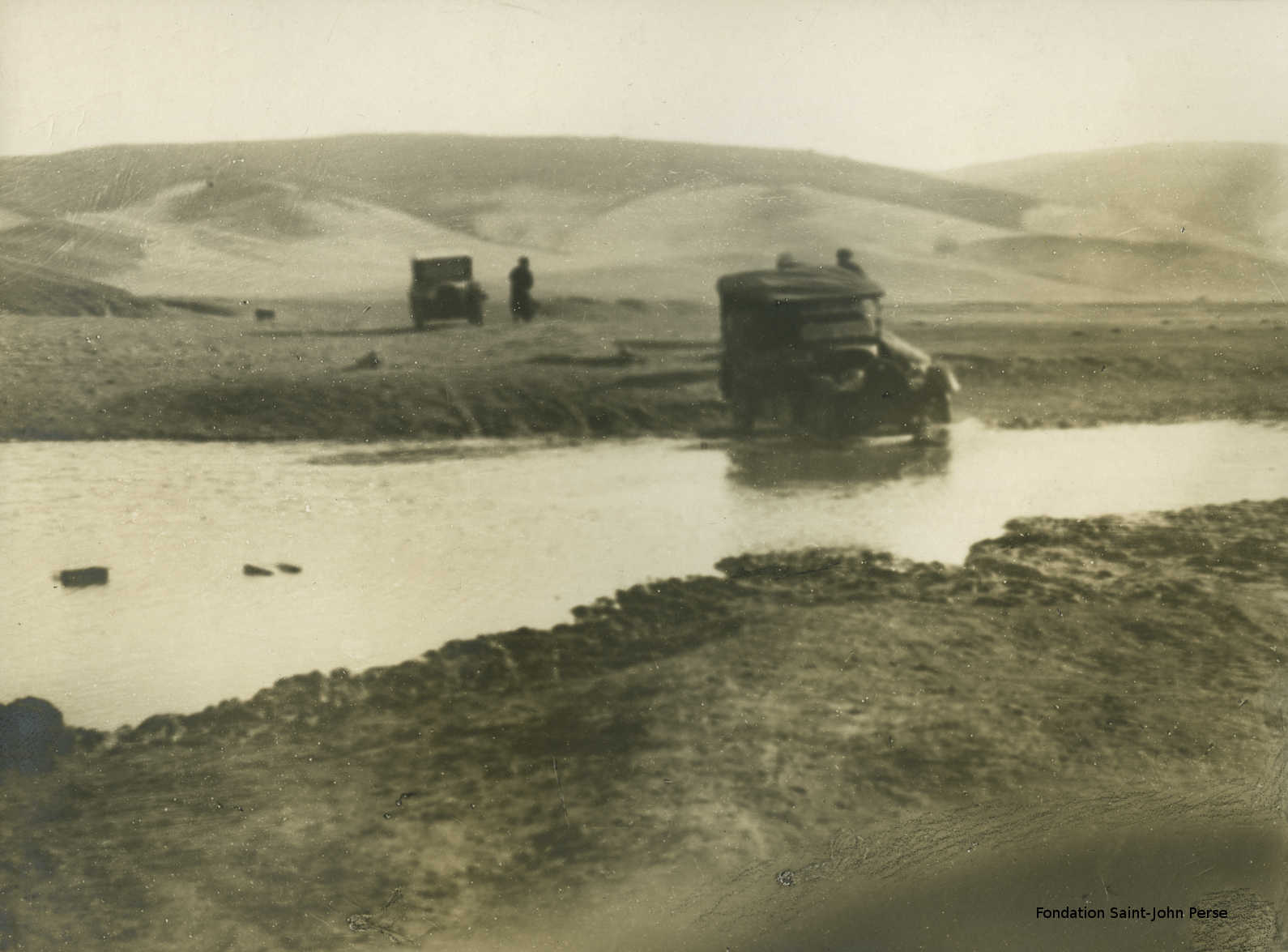 Merci d'envoyer vos dons à : Saint-John Perse Foundation, Méjanes Library, 8 / 10 Rue des Allumettes 13098 Aix-en-Provence Cedex 2
Tout versement donne droit à un reçu fiscal.
Lien vers le catalogue de l'exposition, paru à temps pour le vernissage (the 21 June 2019)
disponible sur place et par correspondance (voir le boutique).