Apollinaire and the Mediterranean
To celebrate the centenary of'Alcools
from June 11 January to 23 March 2013
Opening Friday 11 janvier 2013, at 18 . 30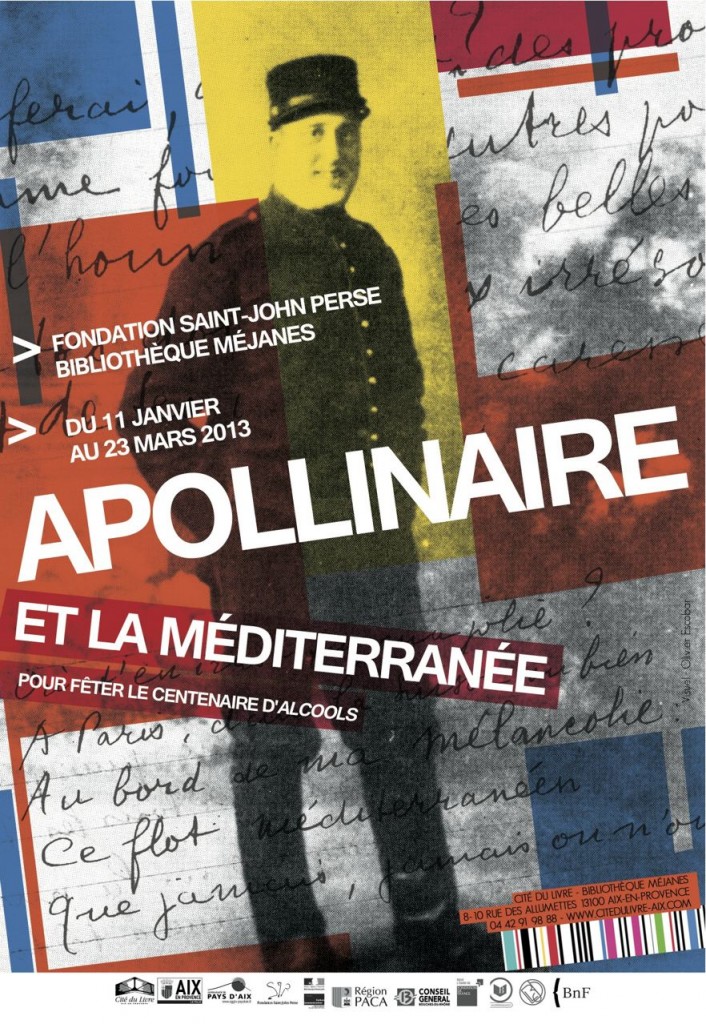 To commemorate the centennial of Alcools Guillaume Apollinaire, Universities of Aix-Marseille and Paris III Sorbonne Nouvelle organize a symposium entitled Apollinaire and the Mediterranean to be held in Aix-en-Provence from 11 to 13 avril 2013. Read here the call for papers. As a prelude to this event, the Saint-John Perse Foundation Aix-en-Provence, in association with the Library Méjanes, are planning an exhibition with the same title. These two events are a natural fit with others 2013 events that accompany the Centenary of Alcools to national celebrations and the choice of Marseille as European Capital of Culture.
Aix-en-Provence as the subject of the exhibition and the conference were not randomly selected. If there is no evidence of Apollinaire living in this city, Mediterranean Youth poet until the age of 18 years and the choice of Aix as imaginary place of his intellectual and emotional enough to justify.
Exhibition curator : Madame Muriel Calvet, assisted Madame Claude Debon, Professor Emeritus at the Sorbonne Nouvelle, specialist Apollinaire, Madame Dominique Mazel, Honorary Curator of the Library Méjanes, and Mr. Orpheus Szinétar, librarian of the Saint-John Perse Foundation .