Voyage dans la mémoire d'Hala Mohammad
Lundi 27 September 19 heures – Bibliothèque Méjanes, room Armand Lunel
Soirée initialement prévue le 27 March 2020 in the Spring of Poets, en partenariat avec l'Institut de l'image et l'Université Populaire du Pays d'Aix.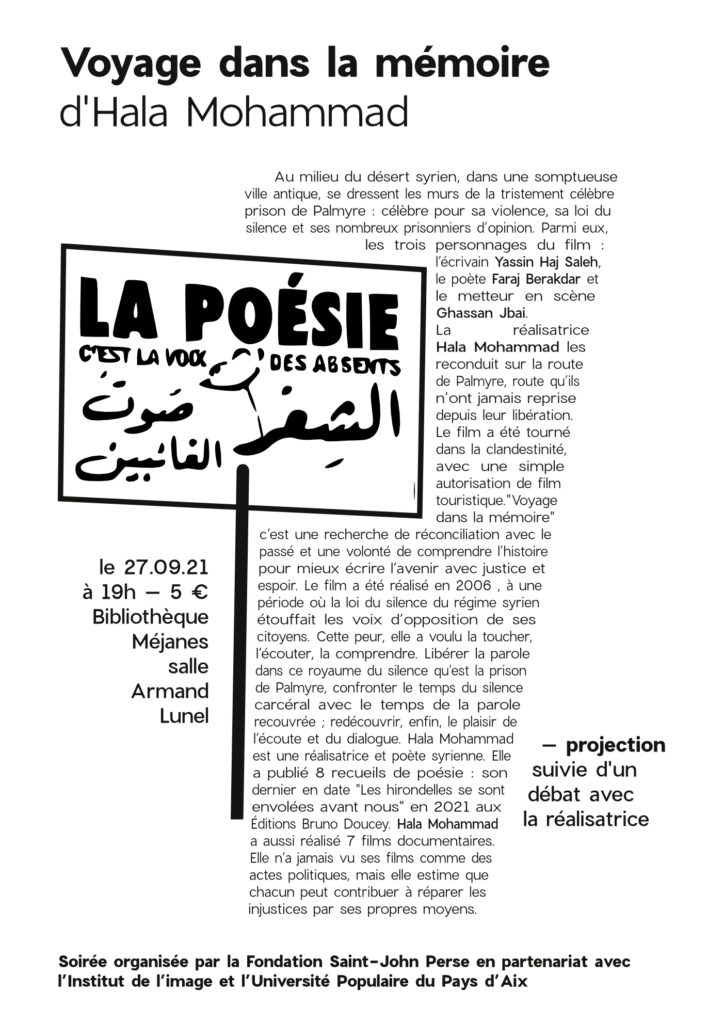 ——
Ateliers d'écriture animés par Imasango
Wednesday 29 septembre de 15h à 17h & mercredi 13 octobre de 15h à 17h, sur inscription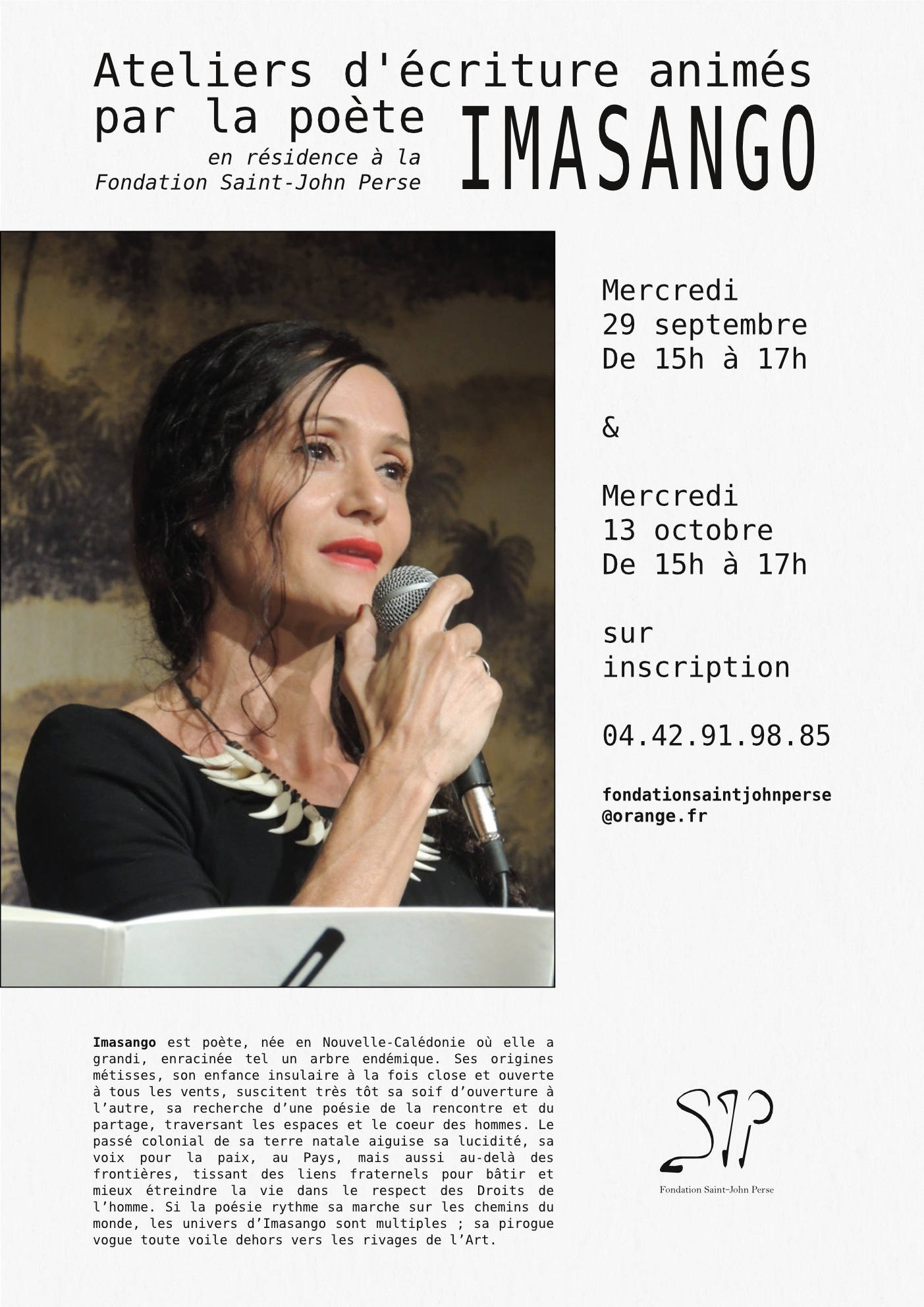 ——
The record of events that have been organized or co-organized by the Foundation,fr (annonce, presentation, comptes rendus, photos, etc.) est archivé et consultable sur le site, rubrique "Programming"/"Archives".