Conférence de Claude Debon, « Apollinaire : 300 poèmes en temps de guerre »
14 December 2018 at 18 . 30, Salle Armand Lunel, Méjanes Library.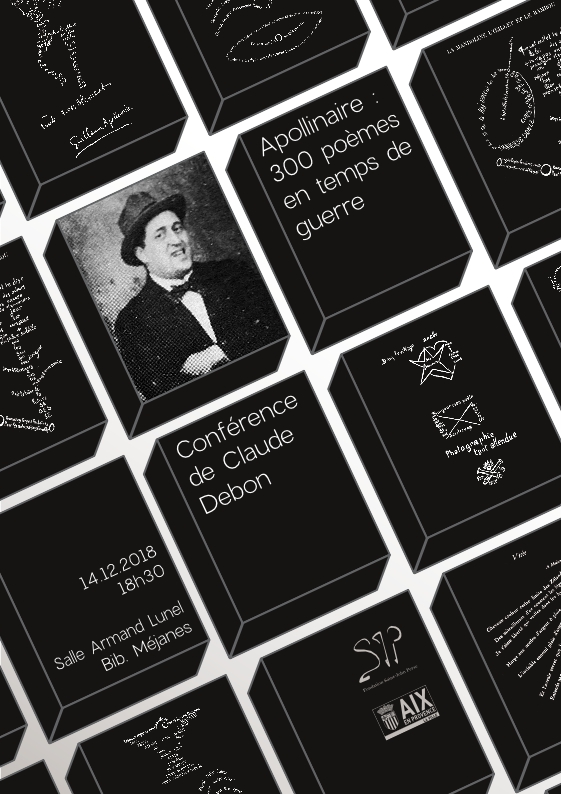 ——
Recall
The record of events that have been organized or co-organized by the Foundation,fr (annonce, presentation, comptes rendus, photos, etc.) est archivé et consultable sur le site, rubrique "Programming"/"Archives".