——
Exhibit André du Bouchet et Pierre Tal Coat – La langue peinture
from June 17 November 2017 to 11 March 2018.
Vernissage vendredi 17 novembre à 18h30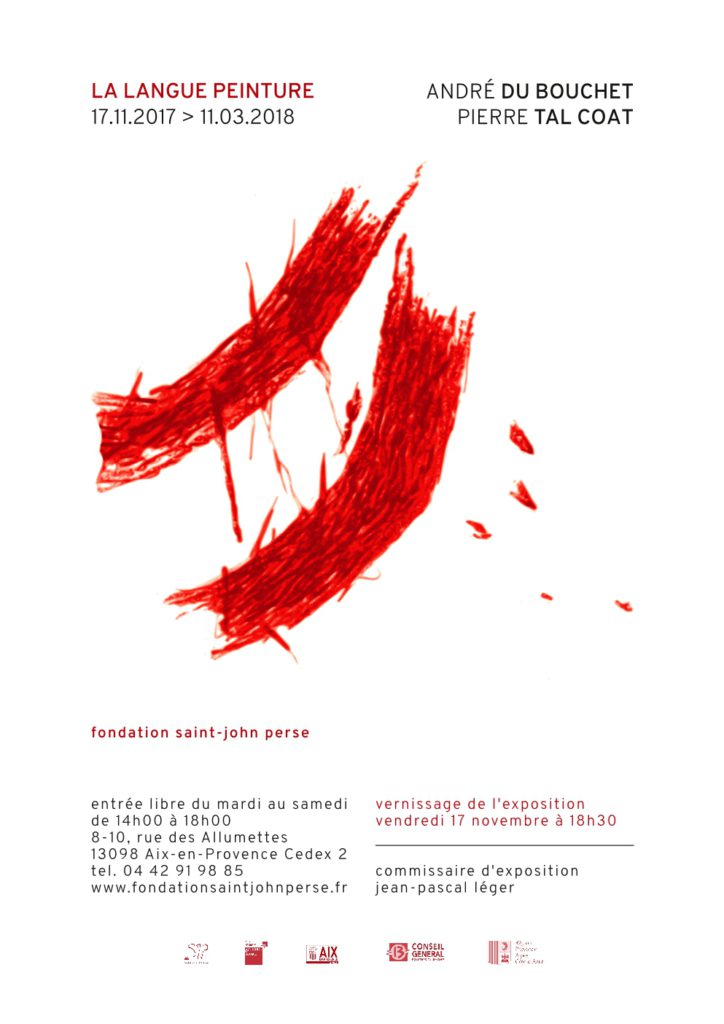 Retrouvez également la grande rétrospective Tal Coat du musée Granet d'Aix-en-Provence : Tal Coat – La liberté farouche de peindre from June 18 November 2017 to 11 March 2018.
* * *
To celebrate poetry : hommage à André du Bouchet
Saturday 25 November 15 heures – Amphithéâtre de la Verrière, Aix-en-Provence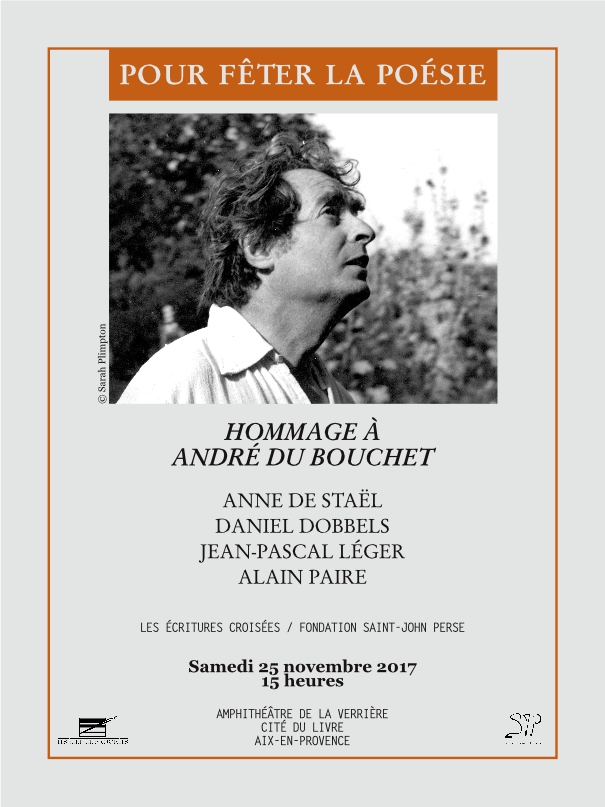 ——
Recall
Le dossier des manifestations organisées ou co-organisées par la Fondation (annonce, presentation, comptes rendus, photos, etc.) est archivé et consultable sur le site, rubrique "Programming"/"Archives".