Hélène Hoppenot,,en,Presentation by Marie France Mousli,,fr,details to follow,,fr,Hélène Hoppenot accompanied her husband,,fr,the diplomat Henri Hoppenot,,fr,in its various positions,,fr,self-taught photographer,,fr,she reported her trips abroad rare images of a bygone everyday life,,fr,including China where the couple stayed after Alexis Leger,,fr,their friend,,fr,Bridge at the Summer Palace,,fr,Presentation of the previous exhibition,,fr,« Hélène Hoppenot,,en,The World of Yesterday,,fr,Popular pavilion,,fr,Mar-May 29,,fr,Countless references to Alexis Leger in,,fr,d'Hélène Hoppenot,,en,third volume to appear in,,fr,Giens,,fr,photo Hélène Hoppenot,,en,Hélène HoppenotPhotographies,,en
Photographies
Friday 23 June, at 18 . 30, Opening of the Exhibit
Présentation par Marie France Mousli
(détails à suivre)
Hélène Hoppenot a accompagné son mari, le diplomate Henri Hoppenot, dans ses différents postes. Photographe autodidacte, elle a rapporté de ses séjours à l'étranger des images rares d'une vie quotidienne révolue, notamment de Chine où le couple a séjourné après Alexis Leger, leur ami.
Pont au palais d'Été, Pekin, 1933-1937

Présentation de la précédente exposition, « Hélène Hoppenot. Le Monde d'hier, 1933-1956 », Pavillon Populaire, Montpellier, 6 mars-29 mai 2016, click here.


Innombrables références à Alexis Leger dans le Journal d'Hélène Hoppenot
(troisième volume à paraître en 2017)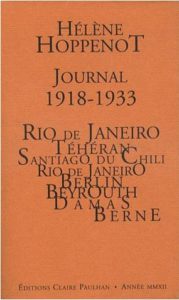 For the record :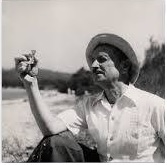 Alexis Leger / Saint-John Perse, The Vigneaux,
presqu'île de Giens, Var, photo Hélène Hoppenot, summer 1960.